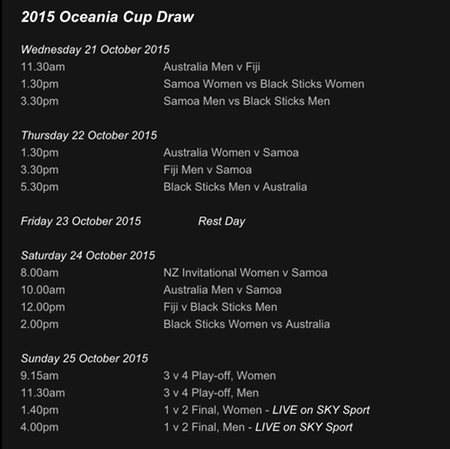 Azlan Shah Cup 2015. Played in Ipoh Malaysia 5th to 12 April 2015.
This is the 24th edition of the Sultan azlan Shah Cup and the first to be played since Sultan Azlan Shah passed away.
The Rabobank Hockey World Cup will be played in The Hague from 31st May until 15th June 2014.
For latest news and updates  regarding this exciting event,
click here or the logo opposite
The World Hockey League recently ended in New delhi India For finals match reports click here or the  logo
Paul Van Ass talks to us about what it takes to create a winning Hockey team
Ric Charlesworth discusses his thoughts on what it takes to create a 
winning hockey team
Sardar Singh Captain of India talks about his role with the Indian Team and his early hockey memories
Marcus Weise Coach of the German Mens team gives us his thoughts on what it takes to create a winning hockey team
More in depth interviews with players and coaches click here
Hockey skills videos click here