Match schedule. Korea v Bangladesh, Japan v Chinese Taipei, Pakistan v Malaysia. Highlights from the games below. First game, Korea easily defeated Bangladesh 9-0. Bangladesh were under constant pressure and did not even manage to obtain one short corner.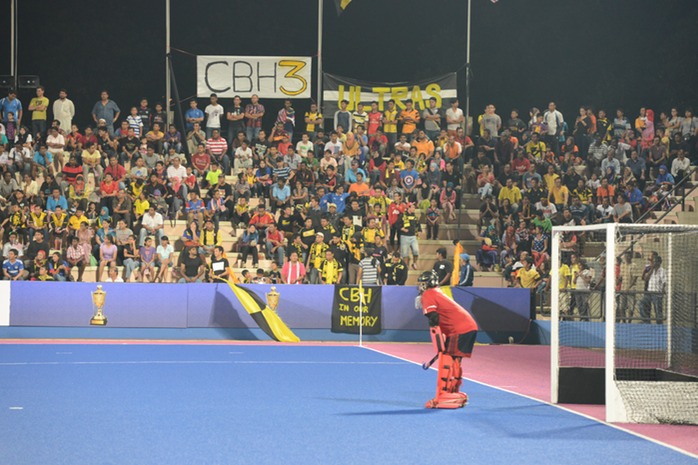 Above. The Ultras tribute to Chua Boon Huat. CBH3.
Japan beat Taiwan 5-1. It was a fast game but Japan had far too much class for the unranked Taiwanese side. In the last match of the day Pakistan beat Malaysia 4-1. The Pakistan press was too fast for the Malaysians who were not able to compete with the pace of the Pakistan forwards.