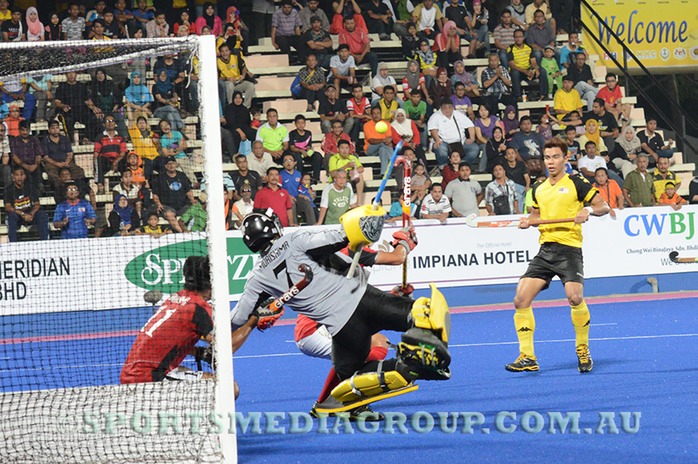 Above: Japanese keeper tries in vain to stop goal number 2 for Malaysia
First match saw Pakistan clobber Chinese Taipei 13 - 0 in a one sided encounter. Nothing more can be said!
Malaysia got off to a shakey start going down 2-0 in the early stages. Kumar kept the team in the game by saving what would have been a third goal and probably would have finished them. Malaysia then regained their composure and eventually closed out the game 4-2 in what could very easily have been a huge upset for the locals.